'Bel-Air' Star Cassandra Freeman Rips Walmart's Juneteenth Ice Cream, It's Wrong
'Bel-Air' Star Cassandra Freeman
Juneteenth Ice Cream Is Wrong …
What's Next, Walmart?!?
5/23/2022 5: 25 PM PT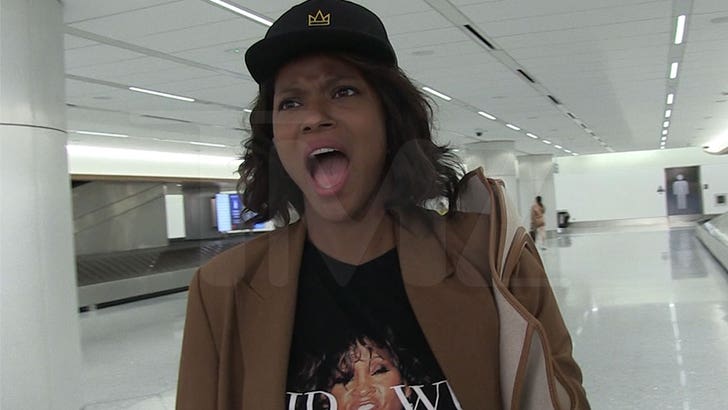 TMZ.com
Cassandra Freeman, famous for playing Aunt Viv on "Bel-Air," doesn't want to see any Juneteenth ice cream at "the cookout" … and says Walmart's latest is just plain wrong.
We met Cassandra Monday at LAX to ask her about Walmart's "Celebration Edition Juneteenth Ice Cream". It is a shaming of the very community it aims to honor.
Cassandra's got an instant reaction to the tone-deaf dessert … and it's not good. She is also left wondering what Walmart's next ice cream shelf will be, and jokes about other historical events that can be turned into offensive sweets.
As we reported … Walmart is getting tons of backlash for its newest flavor, a mix of red velvet and cheesecake ice cream along with this message on the package, "Share and celebrate African-American culture, emancipation and enduring hope. "
Cassandra isn't surprised it's a Walmart idea, and tells us why Ben and Jerry's would never make the same mistake.
She also slams the retail giant for corporate greed and shames those who gave the product greenlight for not having read their history books.
Bottom line to Aunt Viv… Juneteenth Ice Cream gets two scoops down
I have been writing professionally for over 20 years and have a deep understanding of the psychological and emotional elements that affect people. I'm an experienced ghostwriter and editor, as well as an award-winning author of five novels.