Travis Barker Didn't Hurl Homophobic Slur on 'Punk'd', Actor From Resurfaced Clip Says
Travis Barker
Didn't Hurl Homophobic Slough On 'Punk'd' …
Actor from Resurfaced Clip Says
5/23/2022 1: 00 AM PT

Travis Barker did NOT hurl a homophobic slur when he was getting pranked on Ashton Kutcher's old MTV show … so says the actor from a resurfaced clip that's stirring up controversy.
Here's the deal … Kourtney Kardashian's husband is getting slammed online by folks who claim he used the f-word in an old clip from "Punk'd. "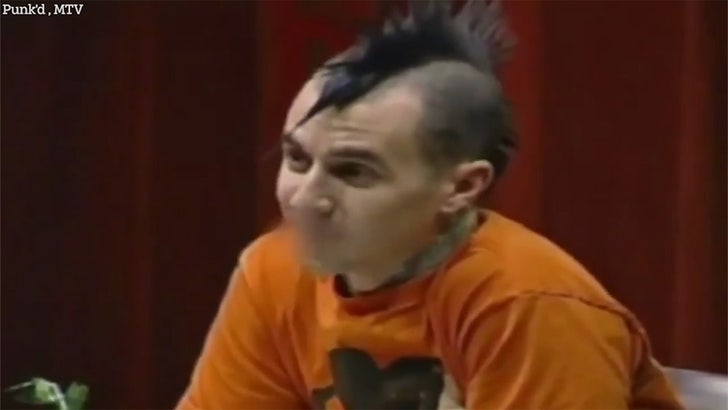 MTV
In the resurfaced clip, Travis is having dinner with Shanna Moakler when an actor posing as a waiter comes to the table and starts flirting with her, pretending they used to date.
Travis is pissed off and tells the server "Yeah she usually dates (bleep)." This sets off a heated confrontation with the waiter who said he didn't appreciate the term.
There's online speculation the MTV show bleeped out a slur … but the actor playing the waiter in the episode, Ahmed Ahmed, tells us that's not the case. Instead, he said Travis exclaimed, "fing aholes." "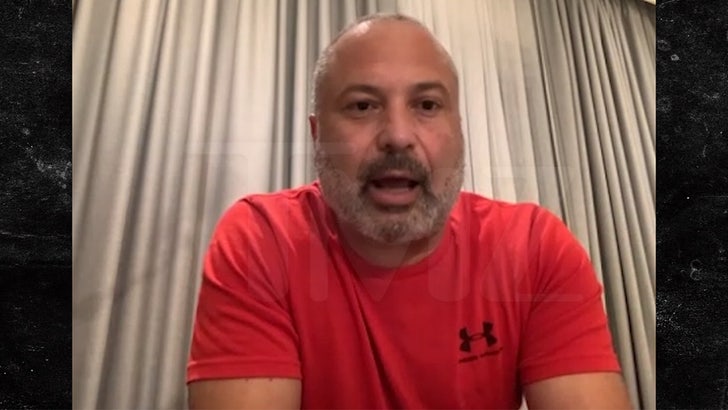 TMZ.com
Ahmed says the Blink-182 drummer was totally cool once Ashton came out and let him know he was being pranked.
For those who might not believe Ahmed's story… he doubts Travis signed the release forms allowing for the clip to air on television if he had actually said the things that people accuse him of saying.
Ahmed claims that his friends encouraged him speak out for Travis' cause… and that he has a message to the Internet trolls chasing Kourtney.
I have been writing professionally for over 20 years and have a deep understanding of the psychological and emotional elements that affect people. I'm an experienced ghostwriter and editor, as well as an award-winning author of five novels.